What is special about Ha Long Bay?
Ha Long Bay, located in the Gulf of Tonkin, comprises around 1,600 islands and islets that form a magnificent seascape of limestone pillars.
Most of the islands are deserted and untouched by human presence due to their precipitous nature.
Its high biological importance compliments the exceptional visual beauty of the location.
The bulk of the isles here are entirely uninhabited, and the fact that the environment has stayed so pristine, along with its amazing natural beauty and geological significance, is what makes it such a remarkable location.
It's worth understanding more about the geology that underpins the magnificent surroundings since it will only increase your appreciation for them.
The islands and surrounding cliffs are all constructed of limestone, which has slowly eroded over the ages to form what is left today – the towering pillars covered with vegetation and the steep cliffs around the harbour.
It's an exceptional example of a karst environment that has been eroded into ever more fascinating and spectacular structures by the sea's constant flow.
In addition to the huge pillars that are so distinctive of Halong Bay, it has many other remarkable features, such as arches and caves, which may all be explored during a visit to this wonderful place.
What is Halong bay famous for?
Halong bay is certainly famous for its cruises! The Bay offers some of the most breathtaking landscapes on the planet when you view it from the Cruise boat!
You may love to experience it on land, but sail on the quiet, green seas is preferable!
Cruises are generally sold in packages that include activities.
Most travellers love to spend time onboard to experience something they love in a once-in-a-lifetime location.
Great idea, right?
Onboard, with the Cruises crew, you can book activities such as
For Thai travellers, we absolutely have the best suggestion and endorsement going to the professionals of haiphongtours.com.
The organization of their best tour to Halong Bay for Thai travellers is the most rated.
The most spectacular activities in Halong Bay?
Exploration of Caves
There are several beautiful caverns to be discovered inside the limestone rocks. The majority of the caverns are huge and include stalagmites and stalactites.
Furthermore, some are only accessible by water, so visitors will be able to kayak through limestone arches into the mysterious region beyond.
Kayaking at Ha Long Bay
Most tour providers include the option of kayaking from the boat. Nothing beats the freedom of paddling anywhere you want, swimming in the cold turquoise seas, and viewing colourful fish.
This is a fantastic opportunity to get up close and personal with the limestone cliffs that loom above you.
One of nature's most stunning wonders!
Ha Long Bay Floating Villages
Visiting one of the numerous beautiful floating towns in Ha Long Bay is a must-do on every traveller's agenda!
Fishermen have lived in these lovely floating towns for years, in peace with the sea.
See youngsters swimming around, fishermen whistling melodies as they float along the calm seas.
The colourful houses are ducking up and down to the rhythm of the ocean.
You can even see there's a floating children's school!
Bai Tu Long Bay
Bai Tu Long in the east of Halong offers a distinctive and enormous natural sophistication, a national park and the rich richness of ecosystems.
A further choice among worth seeing Halong Bay attractions is Bai Tu Long.
At least 1 night's spent in Bai Tu Long, immerse yourself in the peace and quiet of this hidden natural treasure.
Attractions of Halong Bay tours, include Thien Canh Son Cave, Quan Lan Island, Ngoc Vung Island, Ang Du Area, Ban Chan Beach, are among the highlights you shouldn't miss.
A Marketing Case Study in 2021 – Tour Advertisement in the Philippines
Cycling to see Halong Bay
Cycling has increased in demand as a way to explore the islands. On Cat Ba Island, for example, there are several bike trails to select from.
These pathways wind through thick woodland, lush green rice paddies, and magnificent wide-open seaside walks. A wonderful way to explore the land.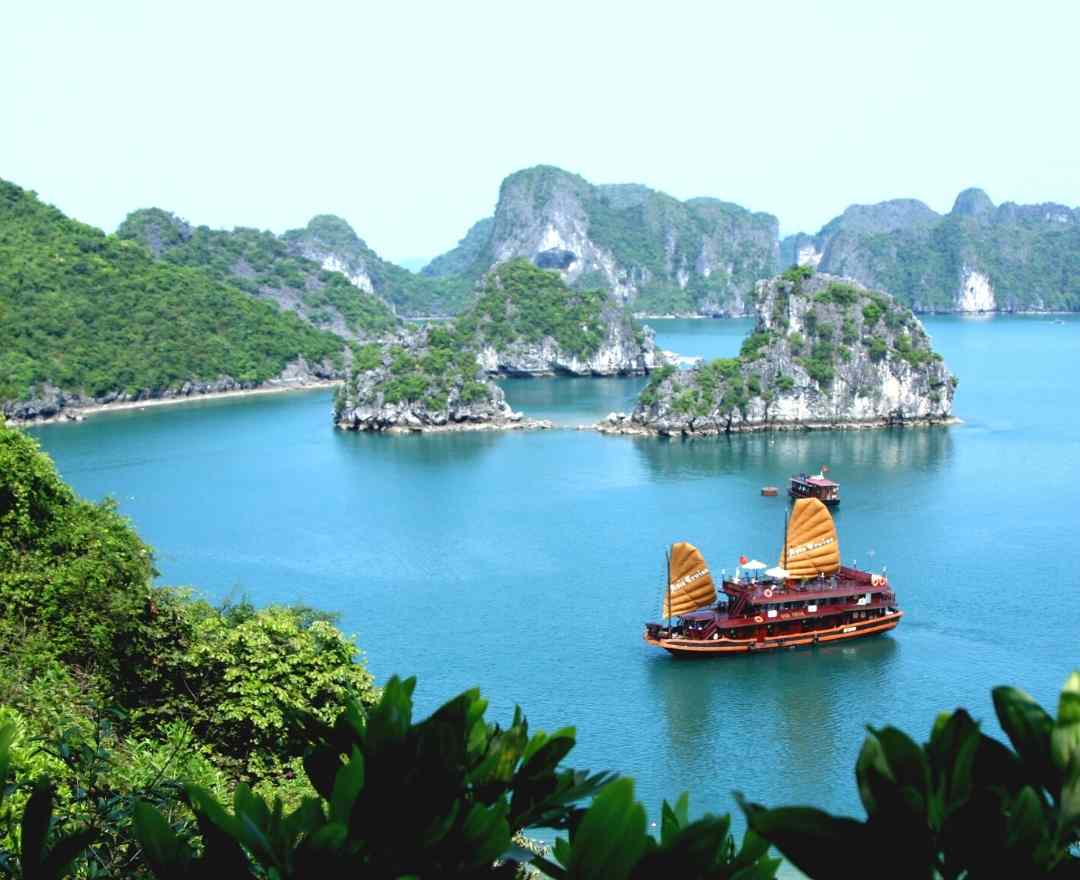 Are you looking for outdoor activities in Ha Long Bay?
Both March and May, as well as September and November, are ideal months for a visit.
It will be dry and sunny throughout this period, although it will be slightly colder than during the peak summer months.

On the other hand, winters in the north of Vietnam may be shockingly chilly and gloomy, so avoid coming from December to March.